Last stop in our Return Path World Tour series was São Paulo, so I decided to research who does email really well in Brazil. Having already looked at UK, Australia, and France, I was excited to learn what best-in-class looks like in Latin America.
The top-10 Brazilian senders have plenty in common with their overseas counterparts, but we also saw key differences. They are big users of animated GIFs and videos, they weave in loads of clever pop culture references, and many have a great sense of humor too!
Here are some of the headline stories, plus some of my favorite examples:
It starts with great deliverability
Average inbox placement rates (IPRs) for Brazil are 75 percent. However, best-in-class senders do far better:

Return Path 2018 Deliverability Benchmark report
Return Path 2019 Hidden Metrics of Email Deliverability report
On average, these programs place an additional 120K emails for every 1M they send. This has real commercial value. Cheetah Digital calculates the average value of an email open at ± R$ 1.50 while Bluecore shows the opportunity cost of suppressing an email is ± R$ 70. Using these numbers, a best-in-class premium can be calculated at ± R$ 325K for every 1M emails sent (compared with benchmark-level senders).
Interestingly, even best-in-class Brazilian senders generate average read rates slightly below the global benchmark. High volume/high frequency remains more of a norm, and success is measured more in terms of absolute engagement and traffic, rather than percentages. That said, complaint rates are only 0.2X the global average, suggesting Brazilian consumers are comfortable with these higher activity levels.
The value of information
While offers and promotions are central to most email programs, subscribers also want to be informed. Adobe's 2018 Consumer Email Survey asked respondents "If you could change one thing about the emails you get from brands what would it be?
The biggest response (39 percent) was "Make them less about promotion, and more about providing me with information." Best-in-class brands understand that value comes not just from saving money, but also from receiving help to make better decisions or validating their relationship with the brand.
GOL's monthly newsletter does this really well. Readers are provided with content on new destinations, environmental commitment, how to maximize mileage benefits, and industry awards.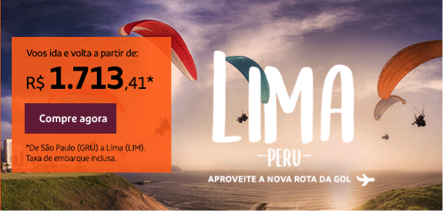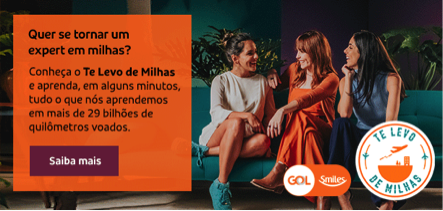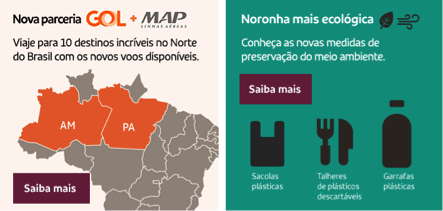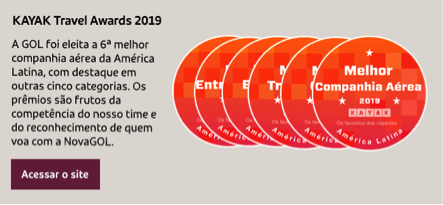 These newsletters significantly out-perform GOL's program benchmark. Average read rates are 1.2X higher, while spam filtering rates are only 0.3X–proving how highly engaged GOL's customers are with these informative newsletter emails.
Current affairs
Brazil's best-in-class senders are also effective at linking their emails with high profile news and events. Below, we see clever references to the Libertadores da America football competition, the launch of new TV series like Black Mirror and Game of Thrones, and even using the arrival of autumn to say "the season is changing, and so are our T&Cs!"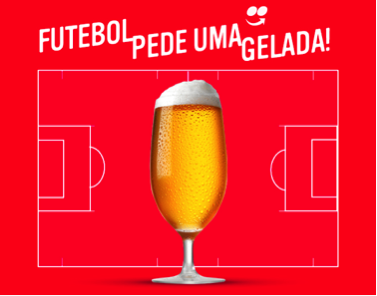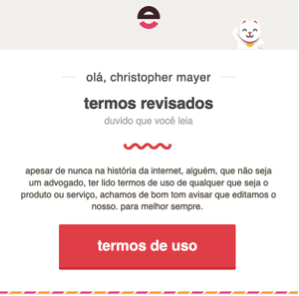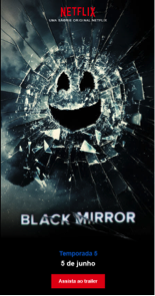 This isn't just opportunistic marketing. DMA (UK)'s Consumer Email Tracker report asked respondents what factors linked the brands they most admired and relevance was second only to offers. Linking email promotions with popular current events creates increased relevance, driving greater engagement – something the best-in-class senders understand well.
Getting animated
We already know best-in-class senders are great at creating personalized and relevant emails, striking a balance between compelling offers while also keeping subscribers informed. But there's also another dimension because subscribers also want to be entertained–especially younger ones! The DMA (UK)'s Marketer Email Tracker report showed 40 percent of 18-34s like videos, pictures, and GIFs in their emails (28 percent for 35-54, 13 percent for 55+).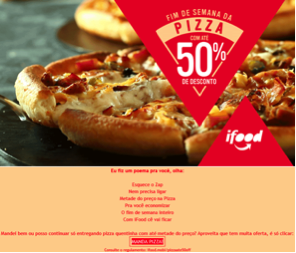 Brazilian best-in-class senders know this. iFood appeals to the senses, showing delicious pizza lifting from the pan. Evino creates urgency by including a countdown timer, while Mercado Livre makes its basket abandonment emails even more effective using a carousel of different options for the potential purchaser to consider.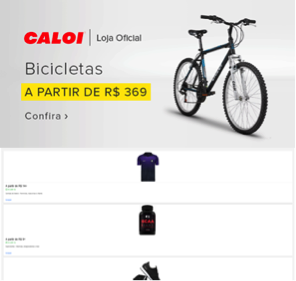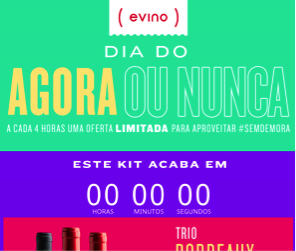 Use of humor
It's really important for brands to maintain consistent tone of voice in their emails. Consumers have an expectation of how brands should speak to them, and the ones that get it right benefit from greater authenticity and trust.
iFood's email program is well-known–and much loved–for cheerful, tongue-in-cheek messaging. In this example, the subject line translates as "Crazy things to do in bed 😏" followed by a clever pre-header reading "Great breakfast options (we know what you were thinking!)"
Service can be sexy!
Nubank is one of Brazil's most popular email programs. This came as a surprise—banks aren't well-known for exciting email marketing, but Nubank excels by putting real thought into its service emails, and bringing some marketing flair to these important messages.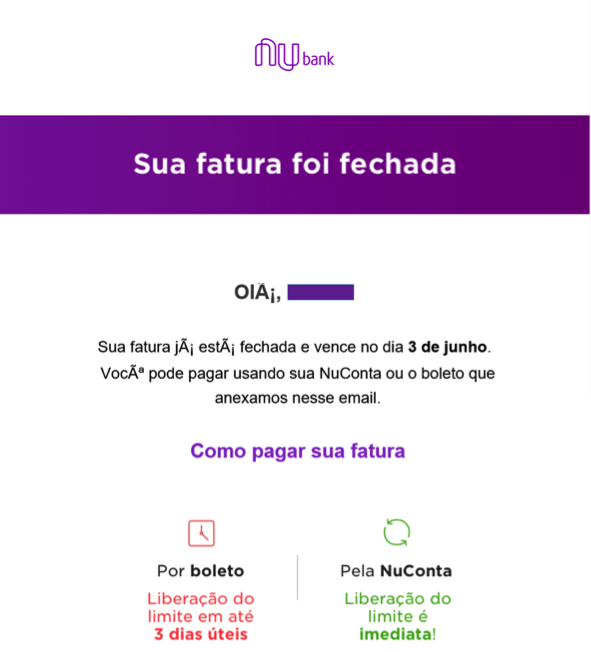 In this credit card payment notification, Nubank uses plain language to walk its customers through their different payment options, including easy-to-understand illustrations. The importance of tone of voice again holds true–when did you last receive a service email that ends with "Big hugs from your Nubank team!"
This is really smart. Epsilon's Q4 2018 Email Trends & Benchmarks report shows that average unique open rates for service emails are almost double those for marketing emails. Nubank also generates great hidden metrics–forward rates are almost 4X the global benchmark. These highly positive engagement indicators help explain Nubank's excellent performance.
Best-in-class email senders in Brazil are technically sophisticated, but also finely attuned to subscribers who are easy-going, want to be informed and entertained, and like to laugh. That said, there is a cloud on the horizon with LGPD, Brazil's new data protection laws, becoming effective in 2020 (see our recent blog post). Smart senders are already getting ready and keen to learn from Europe's experiences with GDPR. They can start with this article, showing how European programs which embraced the new laws are now benefitting from big performance uplifts–and Brazilian programs can do the same!
Please follow and like us: