This is the third installment of my series on who does email really well through the eyes of consumers. We've already looked at the UK and Australia as I've analyzed these email markets in preparation for my Return Path World Tour keynotes, and now we're going to look at France.
Again, there are many more best-in-class senders than we can do justice to in a short article. However, the top-10 French senders we identified have a lot in common with other markets. They send smart, relevant offers using high levels of segmentation and personalization. We also saw some great examples of clever subject line treatments, clear/balanced emails, and clever articulation of value – which I'll showcase in this blog.
Here are some of the headline stories:
It starts with great deliverability
Average inbox placement rates (IPRs) for France are 84 percent. However, best-in-class senders do far better:
Return Path 2018 Deliverability Benchmark report
Return Path 2019 Hidden Metrics of Email Deliverability report
On average, these programs are able to get an additional 120K emails delivered for every 1M they send. They also generate read rates more than 1/8 above the global average, and complaint rates less than ½ the global average.
This has real commercial value. Cheetah Digital calculates the average value of an email open at ± 0.36 €, while Bluecore shows the opportunity cost of suppressing an email is ± 16 €. Using these numbers, a best-in-class premium can be calculated at ± 75K € for every 1M emails sent (compared with benchmark-level senders).
Not just subject lines
Most email marketers remain highly-focussed on subject line optimization: short vs long; generic vs personalized; most effective keywords; etc. They are right to do so – DMA research asked subscribers what drove them to open an email, and a quarter (26 percent) responded that subject line has a strong impact on their decision, second only to brand recognition (46 percent).
Subject lines play a vital role in grabbing attention, and convincing recipients that its worth their while to open the email, and subject line truncation means there is limited opportunity to get this right. Best-in-class senders are very intentional about using both subject-line and pre-header text. This is smart because the native iPhone email app displays 30-40 characters of a subject line, and twice as many characters of preview text. (It also means recipients aren't presented with a great subject line followed by "View web version here" !!!)
Subject Line: Le joli cadeau glissé avec votre box de mai 🌿
Pre-header: Offert pour tout nouvel abonnement ! Birchbox s'abonner le shop offir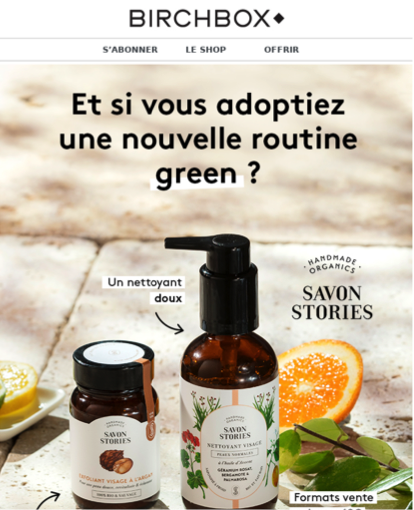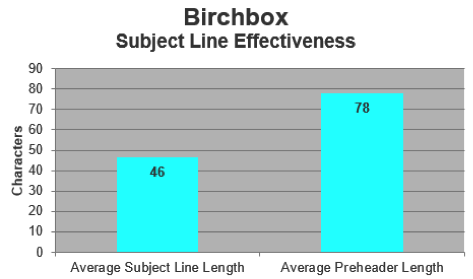 In this example, Birchbox uses the pre-header to complement the subject line by providing additional detail around the offer. A 3-month analysis of their email campaigns shows this is a consistent practice, with both average subject line and pre-header lengths running very close to the iPhone guidelines.
Clear & concise
Subscribers want emails to be clear and concise. Litmus research reports average read time for an email at 11 seconds. If a large part of that valuable time is trying to identify the most important content, email effectiveness diminishes drastically.
Until now, measurement against these attributes has been largely subjective. Recently, we have been using a smart AI-driven tool that provides accurate scoring for clarity/conciseness, based on factors including: attention heat-mapping; scan paths between elements; use of color; and overall balance of content.
Best-in-class senders know the importance of these design principles, and generate consistently high scores against these measurements, as we can see from this excellent Carrefour example.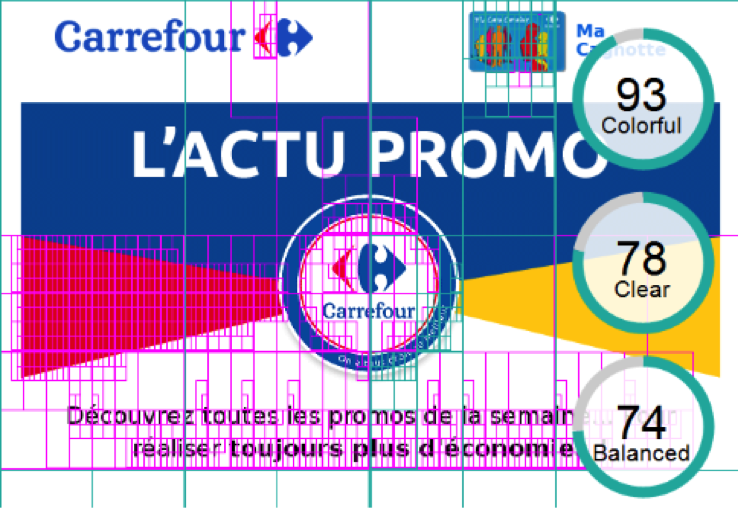 Value statements
According to Litmus, subscriber lifetime value is the single most important metric email marketers plan to start tracking in 2019. However, value flows both ways – DMA research shows most subscribers are "data pragmatists" – providing personal data (including email addresses) on a "case-by-case basis as to whether the service or enhancement of service offered is worth the information requested." The average subscriber lifetime value has been calculated at £37 (€41.50) so it makes sense that pragmatists will expect to receive a similar amount of value in return.
Value takes many different forms: financial (discounts, free delivery); convenience (e-receipts, advance notice of new products); or information (recipes, how to get the most from your membership).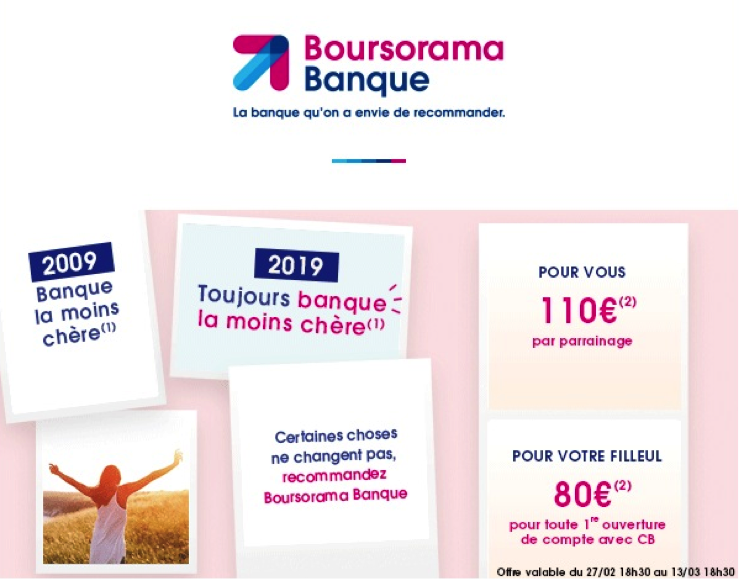 Best-in-class senders understand the benefit of re-stating/reminding the value their customers receive. In this clever example, Boursorama Banque's, existing customers are incentivized to provide recommendations, but the email doubles up as a value statement, reminding them that across 10 years "some things do not change," and they are still the least expensive bank. This implicitly reinforces its value and helps explain why Boursorama has such a high-performing email program (average IPRs 99 percent).
In this article, we have identified another three factors (plus great deliverability, of course!) that are really important to email subscribers: descriptive subject lines and pre-headers; clear/concise designs, and the importance or perceived value. Watch out for the final installment in this series, when I'll review email in Brazil, with a specific focus on innovation and humor in this market!
Please follow and like us: